IN THE NEWS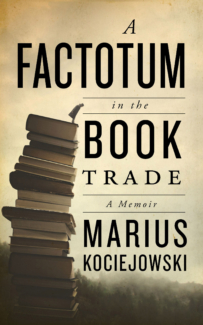 A Factotum in the Book Trade by Marius Kociejowski (April 26, 2022) has been reviewed in the April edition of the Midwest Book Review by James Cox. The review will be published online in the coming weeks.
Cox writes:
"An absolute 'must' for the personal reading lists of all authors, publishers, booksellers and dedicated bibliophiles, A Factotum in the Book Trade is an absorbing, entertaining, informational, and inherently fascinating combination of memoir and book trader insights and commentaries. One of those life stories that will linger on in the mind and memory of the reader long after the book itself has been finished and set back upon the shelf, this paperback edition of Marius Kociejowski's A Factotum in the Book Trade should be on the Biography/Memoir shelf of every community, college, and university library."
Preorder A Factotum in the Book Trade here!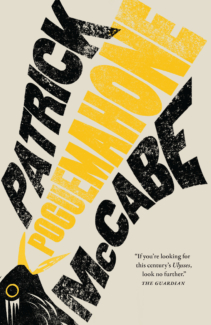 Poguemahone (May 3, 2022) by Patrick McCabe has been reviewed by Anthony Cummings for The Daily Mail. The review was published online on April 1, 2022. You can read the full review here.
Cummings writes:
"No one who read McCabe's 1992 novel The Butcher Boy could forget its chilling depiction of a troubled schoolboy in 1960s Ireland. His latest, a dizzying verse novel 600 pages long, is equally likely to haunt the mind. It has so many layers that we're never sure where we are, but very roughly speaking, it centres on Una, an Irish woman recalling life in a London squat during the 1970s. The story of how she fell for a poet—and then caught him in flagrante—is intercut with the painful tale of her mother, Dots, a call girl in 1950s Soho. All this and more unfolds in a spectral tornado of voices, which calls into question the status of the narrator, Dan…"
Preorder Poguemahone here!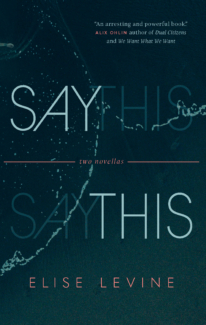 Say This (March 1, 2022) by Elise Levine has been featured by 49th Shelf as part of their 'Editors' Picks for April 2022′ list. The list was published online on April 1, 2022.
You can check out the full list here.
Get your copy of Say This here!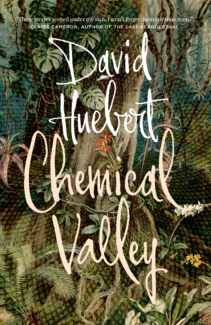 Chemical Valley by David Huebert (October 19, 2021), has been reviewed in bUneke Magazine! The review appears in their March issue, and was posted online on March 30, 2022. You can read the full review here.
The reviewer writes,
"Huebert works to create a world that seems almost futuristic then slowly reveals that he speaks of now and how our choices are destroying our health and our planet. He makes us feel the emotional side of well-developed characters as they face the world in fear and wonder."
Grab your copy of Chemical Valley here!
ORIGINAL PRIN & DANTE'S INDIANA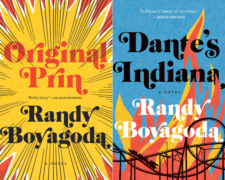 The first two novels in Randy Boyagoda's loose trilogy, Original Prin (September 25, 2018) and Dante's Indiana (September 7, 2021), were featured in an article in the latest issue of Image Journal. The feature was posted online on March 31, 2022, and is in the print version of their latest issue. You can read the full article here.
Doug Sikkema writes:
"Boyagoda's novel might be one of the best ways to 'remember Dante forward'—to remember him in the present tense. By channeling Dante in a satirical vein, Boyagoda helps us see the impulses shaping the American and global economic order as spiritual forces—and the decisions made by individuals, communities, and even nations as products of disordered desire."
Get your copy of Original Prin here!
Get your copy of Dante's Indiana here!
http://biblioasis.com/wp-content/uploads/2022/04/MEDIA-ROUND-UP_Apr1.png
800
2000
biblioasis
http://biblioasis.com/wp-content/uploads/2014/12/BIBLIOASIS-Logo-500x500-White-300x300.png
biblioasis
2022-04-01 15:02:33
2022-04-01 15:11:55
A FACTOTUM IN THE BOOK TRADE, POGUEMAHONE, SAY THIS, CHEMICAL VALLEY, DANTE'S INDIANA and ORIGINAL PRIN: Rave Reviews!