IN THE NEWS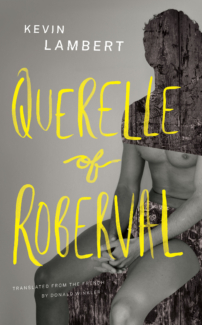 Querelle of Roberval (August 2, 2022) by Kevin Lambert, trans. by Donald Winkler has been reviewed in Montreal Review of Books! The review was posted online today, July 4, 2022, and will be in their Summer 2022 print edition.
Reviewer Alexandra Trnka writes,
"A vibrant storm of gossip and myth … The language of the novel is rich and evocative, a compliment to both Lambert's and Winkler's instincts for poetry. Lambert displays his linguistic skill equally in images of the erotic and the abject, in a prose that entices and disturbs at the same time.

"[Lambert] dares us not to flinch … a gory, sensual, and provocative exploration of sex and violence, and their potential to redeem lives that have been deemed, for one reason or another, not worth living."
You can read the full review here.
Order your copy of Querelle of Roberval here!
Randy Boyagoda, author of Dante's Indiana (September 2021), was featured on an episode of CBC Ideas. The episode was posted online and aired on June 29, 2022 at 8PM ET.
Randy Boyagoda says to producer Greg Kelly,
"And so if I think about Indiana, I think about the middle of the middle of the middle of America. And then I think about Terre Haute being high ground. Well, in so many different ways that just becomes, for me, an American figuration of Purgatory, where others would see Inferno. That's again, the hopefulness."
You can listen to the full episode here.
Grab your copy of Dante's Indiana here!
Or, start the series with Original Prin here!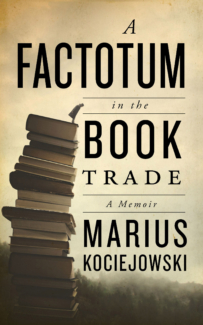 Marius Kociejowski discusses his latest book, A Factotum in the Book Trade (April 26, 2022), on The Biblio File podcast, hosted by Nigel Beale. The episode was published online on July 4, 2022.
In the interview, Kociejowski says,
"When I was first in England, you could go into just about any small town and head straight for the bookshop. By and large, they are all gone. With those bookshops have gone the possibility of conversation. […] I had this rather brash young Italian marine biologist come in [to the bookshop] and we started talking about why it is that bookshops are closing. He rather blatantly accused me, or rather my generation, of having failed to pass that knowledge on. And I think that may be, to an extent, true."
You can listen to the full episode here.
Get your copy of A Factotum in the Book Trade here!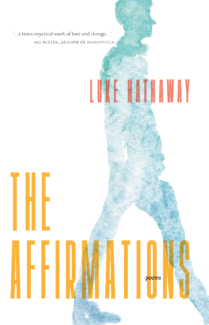 The Affirmations by Luke Hathaway (April 5, 2022) was reviewed by rob mclennan on his blog. The review was published online on July 3, 2022.
mclennan writes,
"Hathaway seems to explore the boundaries of poetic form as it relates to an operatic storytelling, pushing at the edges of older forms with a new hand, and a new eye, and seeing what just might be possible."
You can read the full review here.
Pick up your copy of The Affirmations here!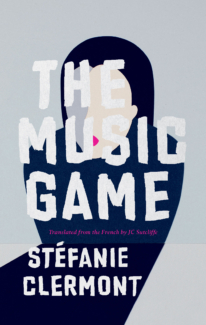 The Music Game by Stefanie Clermont, translated by JC Sutcliffe (February 8, 2022), has been listed by CBC Books on their summer reading list! The list was posted online on June 23, 2022. You can see the full list here.
Grab a copy of The Music Game here!
http://biblioasis.com/wp-content/uploads/2022/07/MEDIA-ROUND-UP_Jul5.png
800
2000
biblioasis
http://biblioasis.com/wp-content/uploads/2014/12/BIBLIOASIS-Logo-500x500-White-300x300.png
biblioasis
2022-07-05 12:09:25
2022-07-05 12:09:25
QUERELLE OF ROBERVAL, DANTE'S INDIANA, A FACTOTUM IN THE BOOK TRADE, THE AFFIRMATIONS, THE MUSIC GAME: Interviews and Reviews!