Description
For your aunt who always says, "I should write a book!"
Does your aunt, mother, or other family member enjoy reading memoirs and fiction? Do they feel like they have a story to tell? Do they enjoy relatable, down-to-earth, and funny books? We have the holiday bundle for you!
Our Writerly Aunt Bundle includes two Biblioasis memoirs and one short story collection: Lennie Goodings' A Bite of the Apple, Anita Lahey's The Last Goldfish, and C.P. Boyko's Novelists. Get all three for $60, shipping included. That's about a 30% discount!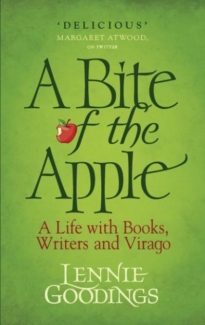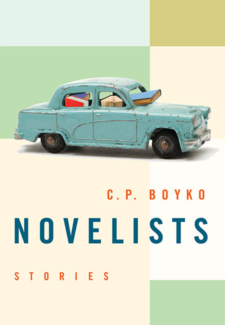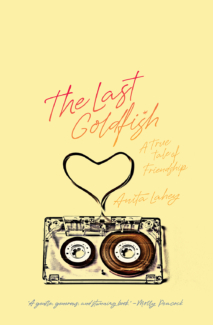 ABOUT A BITE OF THE APPLE:
Carmen is vigorously polishing one of our three telephones. I am just twenty-five, Canadian, new to Britain and in awe of this formidable woman but as there are only two of us in the office I feel emboldened to ask: "Why did you start Virago?" She looks up and without missing a beat, replies "To change the world, darling. That's why."
I know I am in the right place.
Following the chronology of the press where she has worked nearly since its founding, Lennie Goodings tells the story of the group of visionary publishers and writers who have made Virago one of the most important and influential publishers in the English-speaking world. Like the books she has edited and published—by writers ranging from Maya Angelou and Margaret Atwood to Sarah Waters and Naomi Wolf—Goodings's contribution to the genre breaks new ground as well, telling a story of women in the world of work, offering much needed balance to the male-dominated genre of publishing memoirs, and chronicling a critical aspect of the history of feminism: how women began to assume control over the production of their own books.
Part memoir, part literary history, and part reflection on more than forty years of feminist publishing, A Bite of the Apple is a story of idealism and pragmatism, solidarity and individual ambition, of challenges met and the battles not yet won—and, above all, a steadfast celebration of the making and reading of books.
ABOUT THE LAST GOLDFISH:
Twenty-five years ago and counting, Louisa, my true, essential, always-there-for-everything friend, died. We were 22.
When Anita Lahey opens her binder in grade nine French and gasps over an unsigned form, the girl with the burst of red hair in front of her whispers, Forge it! Thus begins an intense, joyful friendship, one of those powerful bonds forged in youth that shapes a person's identity and changes the course of a life.
Anita and Louisa navigate the wilds of 1980s suburban adolescence against the backdrop of dramatic world events such as the fall of the Berlin Wall. They make carpe diem their manifesto and hatch ambitious plans. But when Louisa's life takes a shocking turn, into hospital wards, medical tests, and treatments, a new possibility confronts them, one that alters, with devastating finality, the prospect of the future for them both.
Equal parts humorous and heartbreaking, The Last Goldfish is a poignant memoir of youth, friendship, and the impermanence of life.
ABOUT NOVELISTS:
Longlisted for the 2014 Frank O'Connor Award
Novelists: the soul of an age, certainly. Brilliant? Perhaps. Yet aren't they also doddering, petulant, pedantic, knockkneed, skittish, and thunderingly insecure—resentful, awkward, annoying—demanding, deluded, and vexingly indifferent to reality? New from short fiction devotée C.P. Boyko, Novelists is a comedy of manners (and manuscripts), rivalling Vanity Fair for its satirical wit… though not, mercifully, for its length.