IN THE NEWS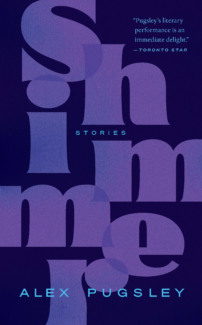 Shimmer (May 17, 2022) by Alex Pugsley has been reviewed by the Toronto Star! The review was posted online on May 26, 2022. You can read the full review here.
Reviewer Robert Wiersema writes,
"Looking at Shimmer as a whole, one is struck by Pugsley's mastery of the short-story form, his ability to distil entire lives' worth of meaning into a few short pages. He's not just a writer to watch: he's a writer to savour."
Steven Beattie also reviewed the story 'Ordinary Love Song' from the collection on his blog, That Shakespearean Rag. You can read the full review here.
Beattie writes,
"His story proves that the digital mode of communication, while frequently castigated as impersonal and dehumanizing, can, in the right hands, carry with it strong emotional resonance."
Get your copy of Shimmer here!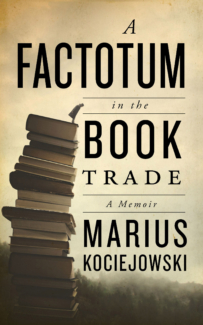 A Factotum in the Book Trade by Marius Kociejowski (April 26, 2022) has been reviewed in the Times Literary Supplement. The article was published online May 25, 2022 and in print on May 27, 2022. You read the full review here.
Henry Hitchings writes,
"A bookseller for half a century, [Kociejowski] has encountered a great many strange and rare items. … Full of curious information … Kociejowski is eloquent about the magic of books, their bindings and associations."
Get your copy of A Factotum in the Book Trade here!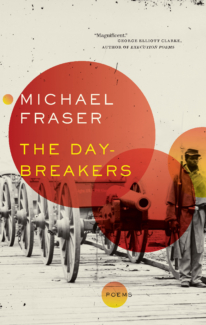 Michael Fraser, author of The Day-Breakers (April 5, 2022) was interviewed by Shauna Powers on CBC Saskatchewan Weekend. In the interview he discusses his collection of poems and the CBC Poetry Prize. The episode aired on May 22, 2022, and you can listen to the full interview here.
The Day-Breakers was reviewed by Melanie Brannagan Frederiksen in the Winnipeg Free Press. The review was published online on May 28, 2022. You can read the complete review here.
Frederiksen writes,
"Throughout the collection Fraser uses texture and rhythm to unsettling effect. […] line breaks interrupt the flow of accruing details to hold the reader in the moment of bodily vulnerability as long as possible."
Get your copy of The Day-Breakers here!
http://biblioasis.com/wp-content/uploads/2022/06/MEDIA-ROUND-UP_June3.png
800
2000
biblioasis
http://biblioasis.com/wp-content/uploads/2014/12/BIBLIOASIS-Logo-500x500-White-300x300.png
biblioasis
2022-06-03 16:55:08
2022-06-03 16:56:10
SHIMMER, THE DAY-BREAKERS, A FACTOTUM IN THE BOOK TRADE: Media Hits!